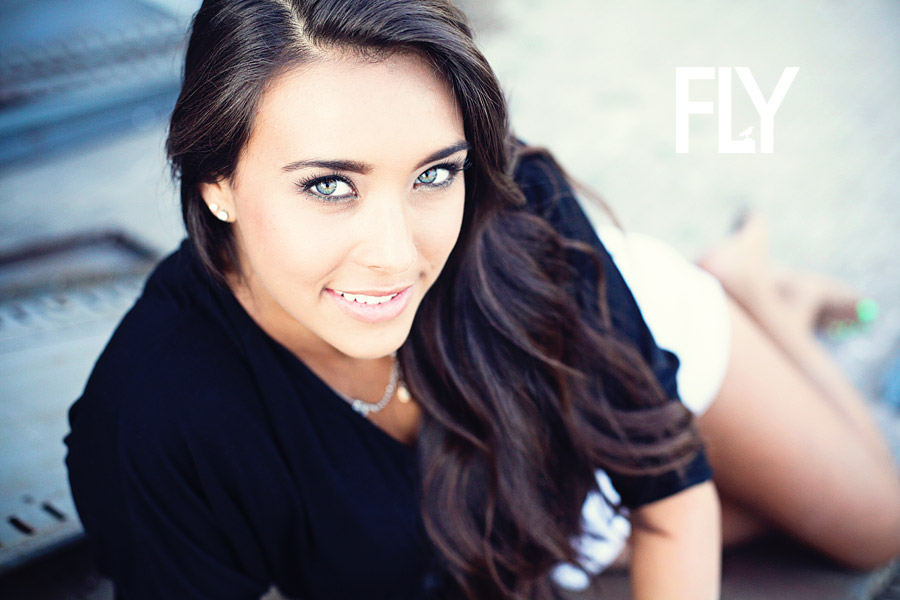 There is simply no denying that Lita is one of the most stunningly beautiful girls I have ever seen. And amazingly, she is also incredibly sweet and shockingly shy. A song leader, she has mad dance skills (even though she has only been dancing for 5 years), a gorgeous extension, and beautiful lines. You would never know that this Placentia Senior is also a dirt bike racing, wakeboard riding, Ford F150 driving, rough and tumble type of girl. Umm… LOVE.
I met Lita at The Grand in Brea (major thank you to Bree Yi for Lita's hair and make-up. I'm sooooo excited to be working with you!!). Once all dolled up (as if she needed it!), Lita and I walked to my car to load up her wardrobe options, and then joked about how she collects traffic cones. So when I saw her truck with those incredible neon green traffic cones with her name on them (a present from mom), I knew from then on that Lita would totally be down for what I had planned for our shoot, as there was a little element of adventure, shall we say, for our first location of the afternoon.
Our first spot, well, let's just say that there was some climbing through barbed wire, very very large bulls, treacherous footing, and prickles involved and leave it at that. The location was a total win though, and my fear of the bulls and barbed wire subsided when I saw my awesome client act as if it was nothing. Eh.. a little dirt never hurt anyone… and we did get some really beautiful photos out of it! I absolutely adore how Lita's bright blue dress contrasted up against this crazy dry brownish landscape. The light was steller, and as we trecked through this open space, it felt as if we were somewhere completely foreign and different. What a treat.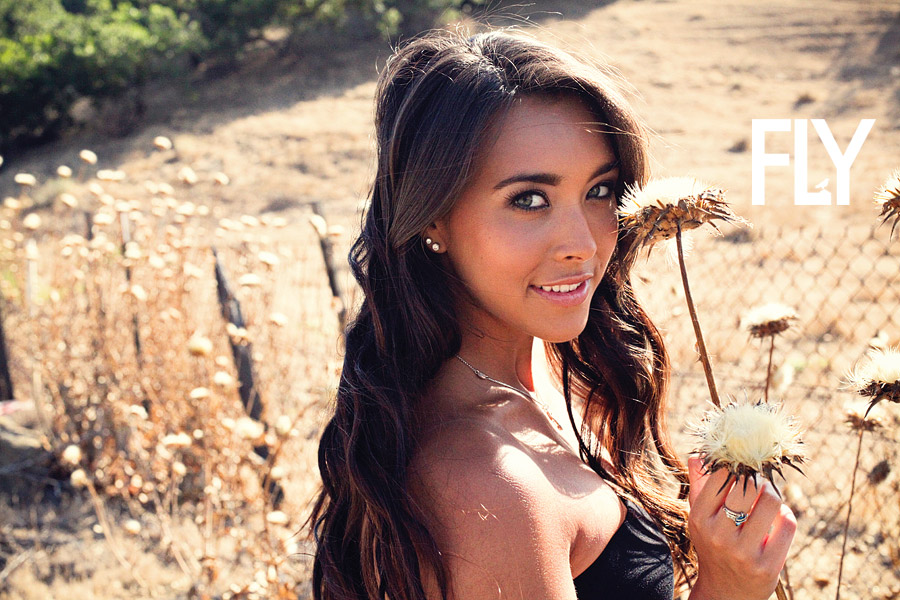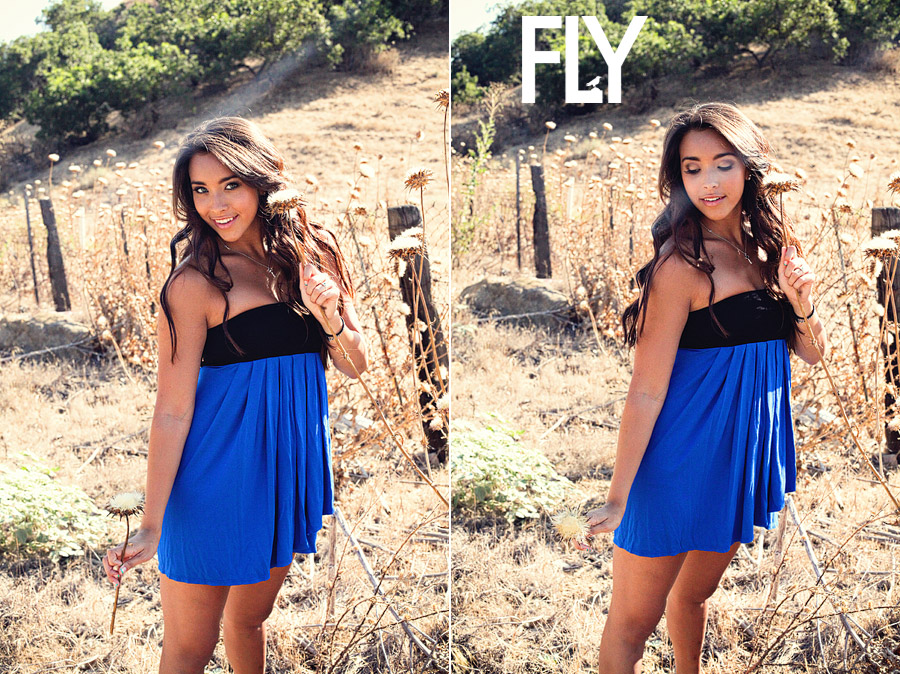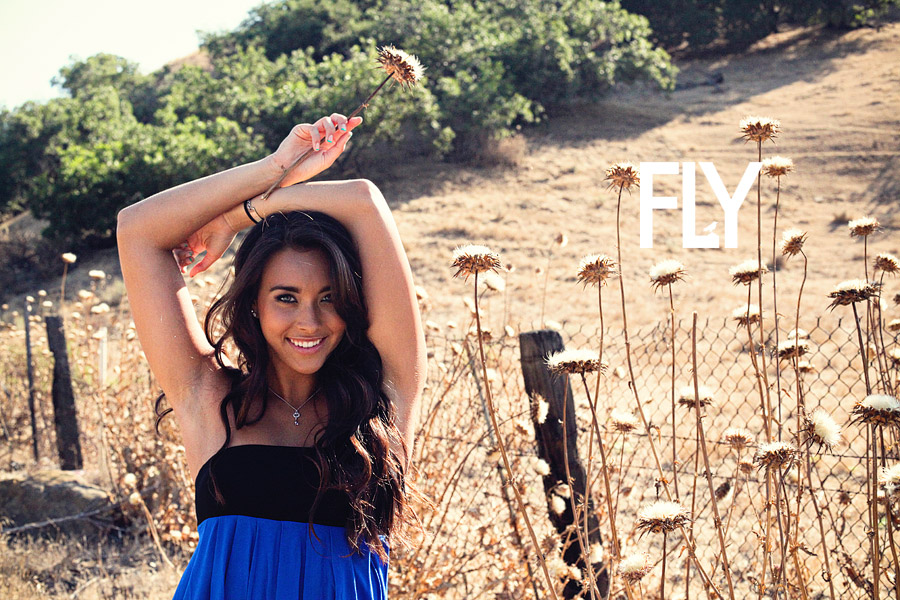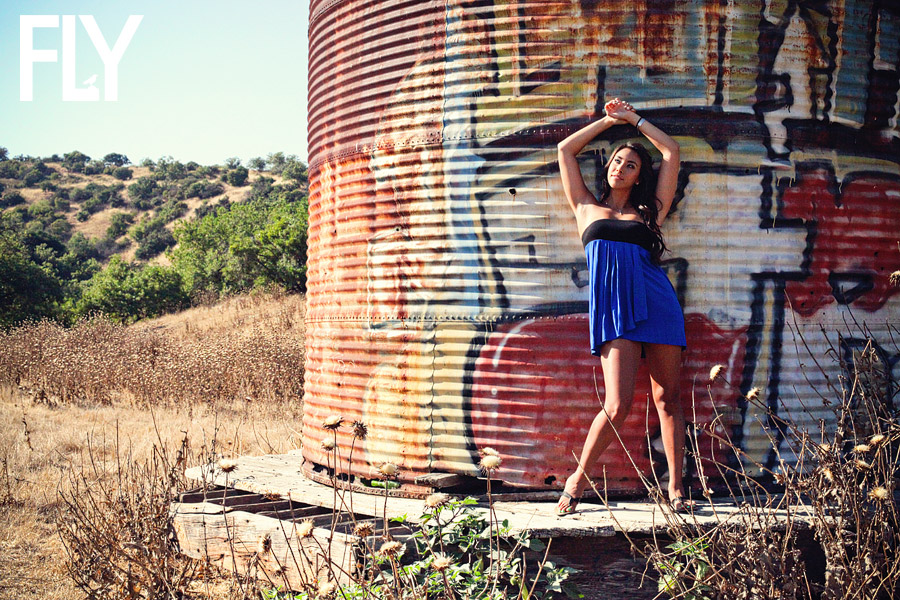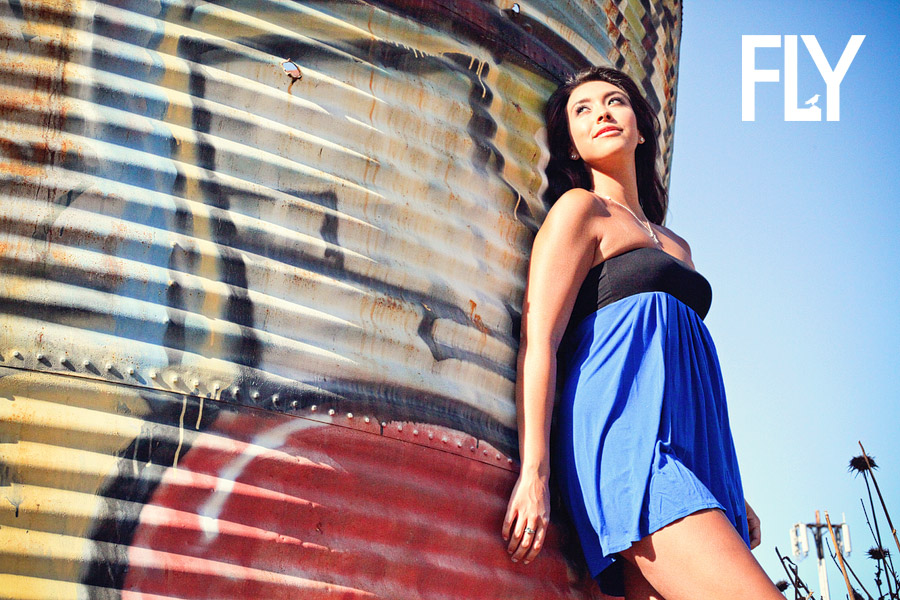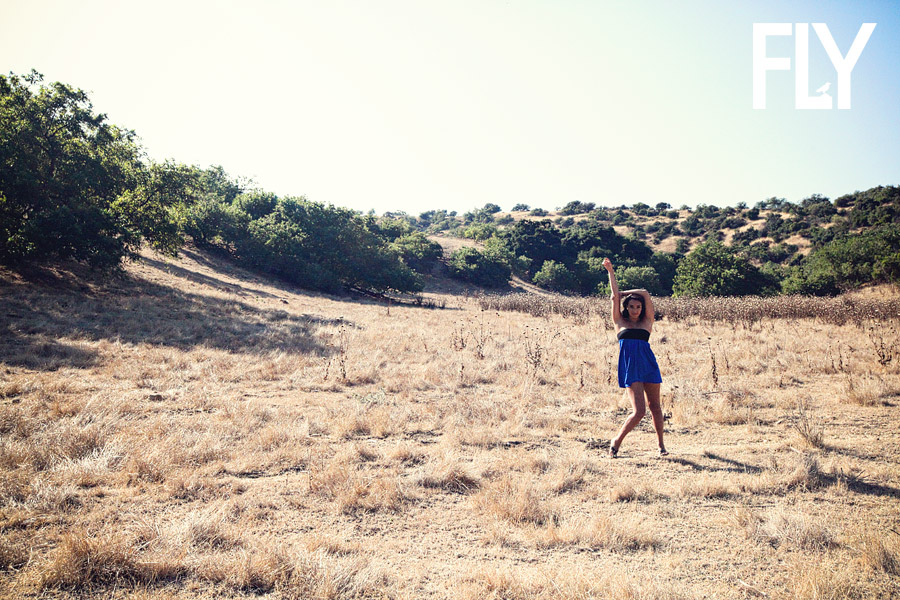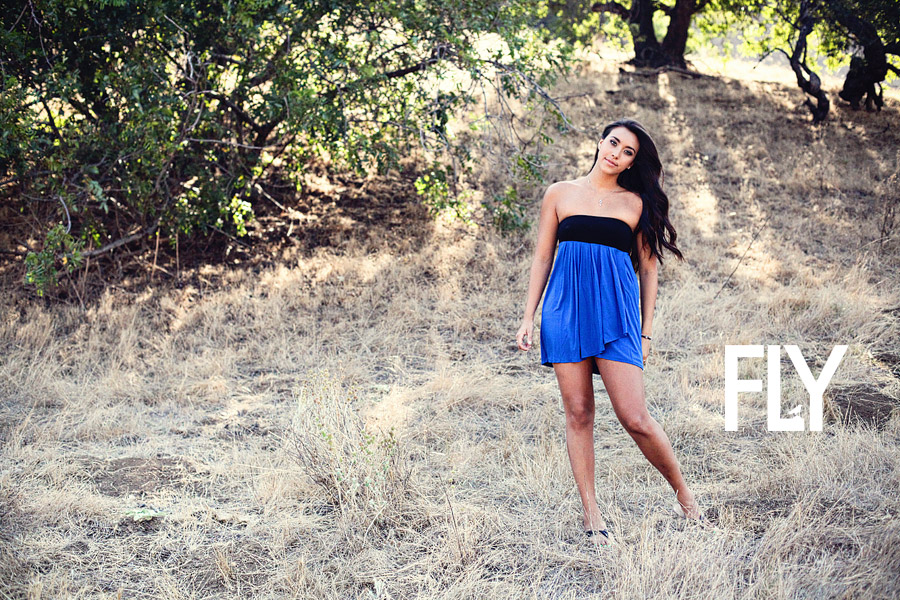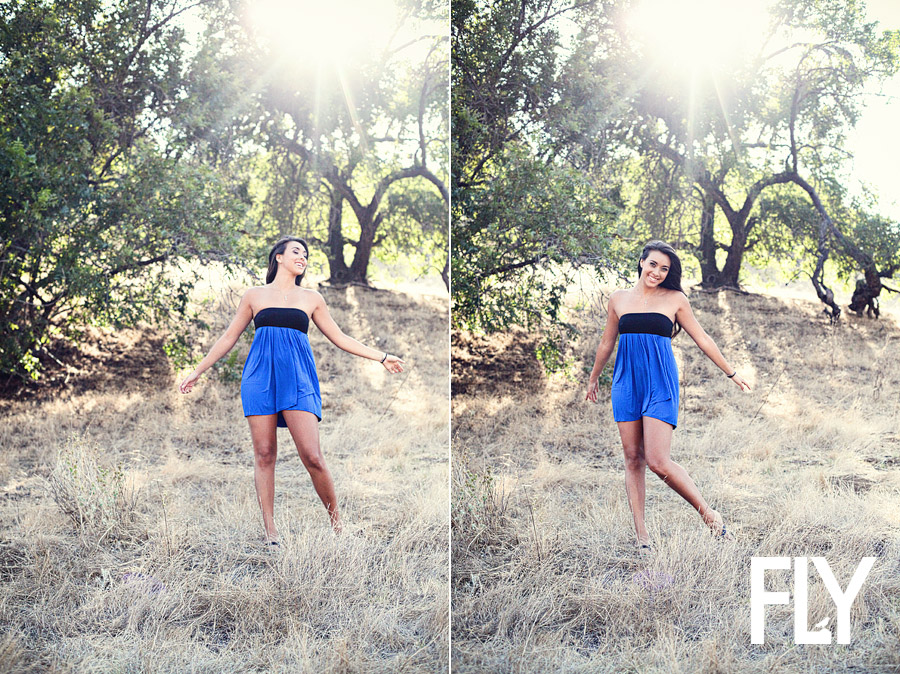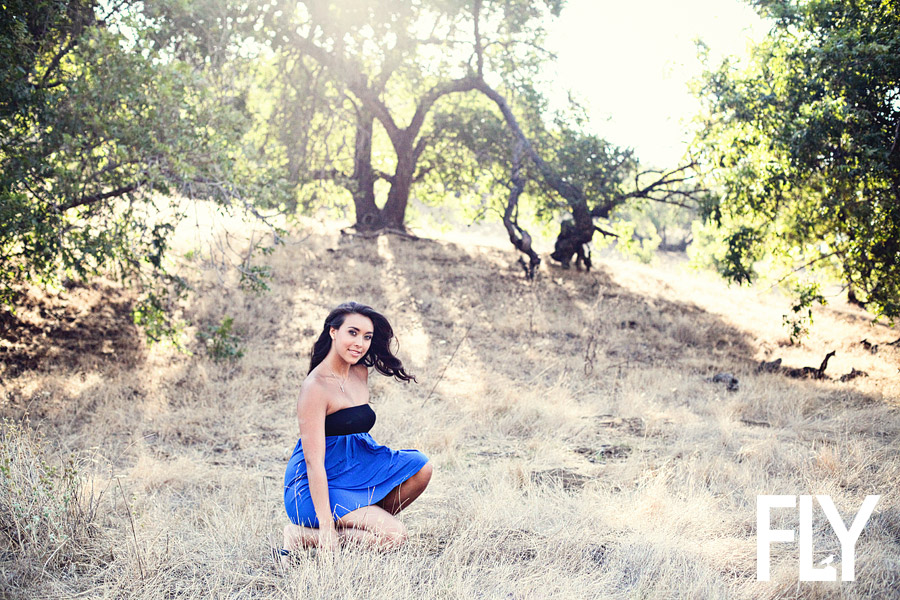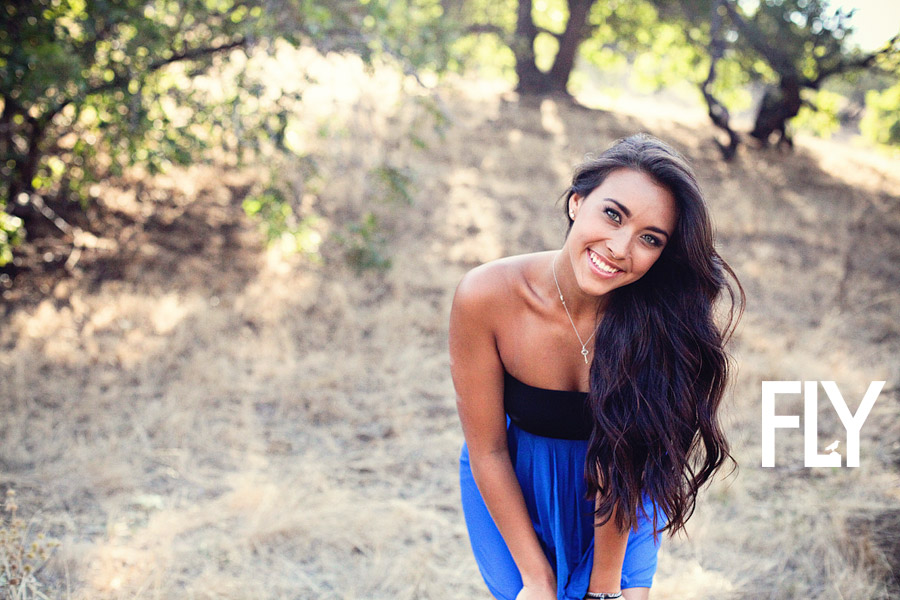 As we moved on to less questionable backdrops, we scored majorly at the tracks when I pulled up next to a parked train. One cannot ask for more. Out came those awesome neon green cones, and Lita's pom's, and we had a little fun.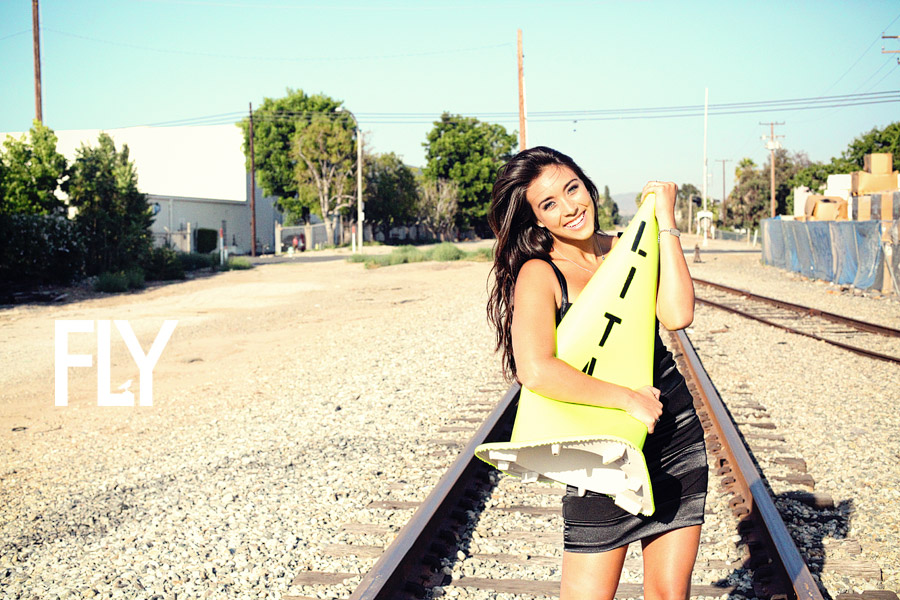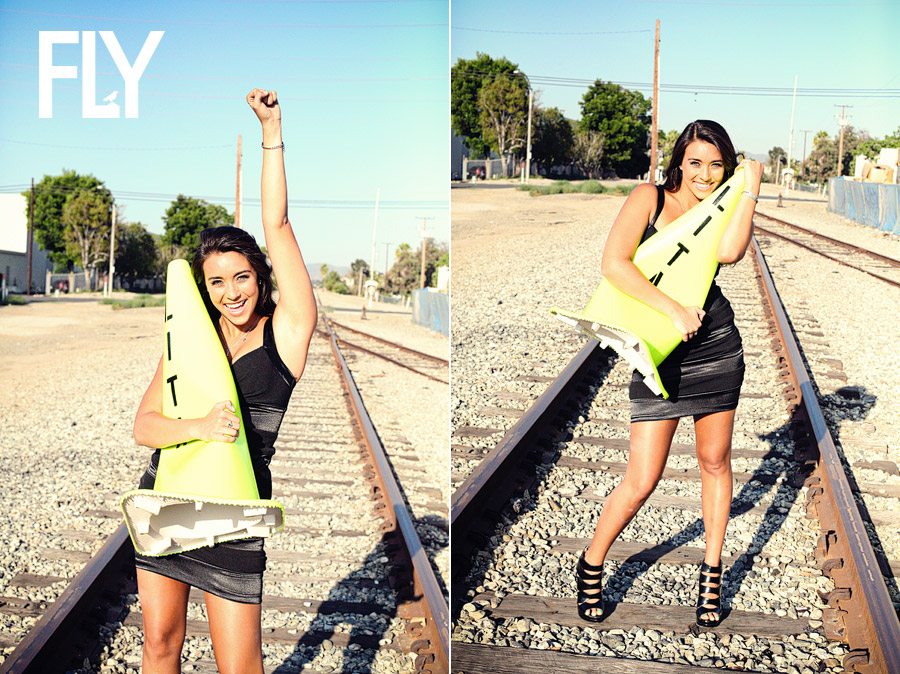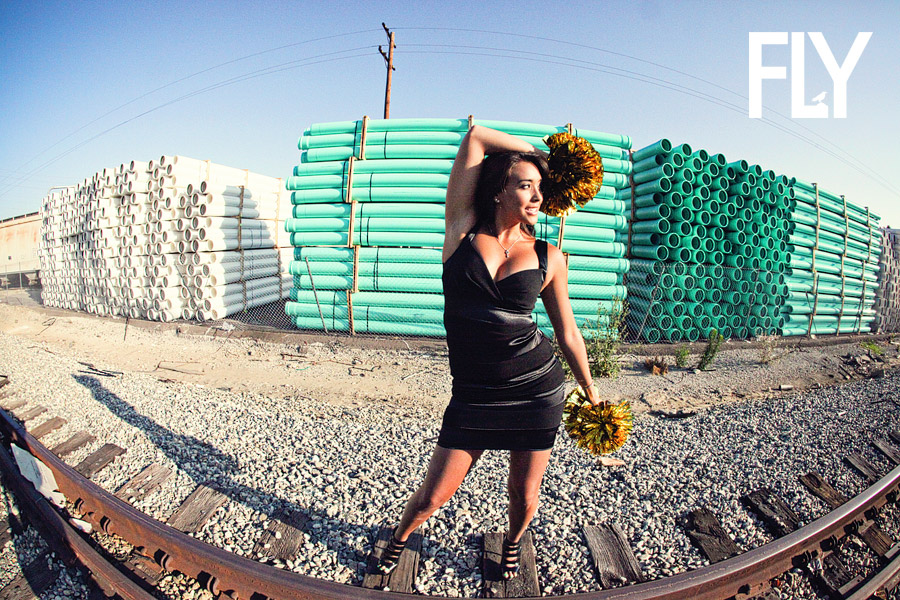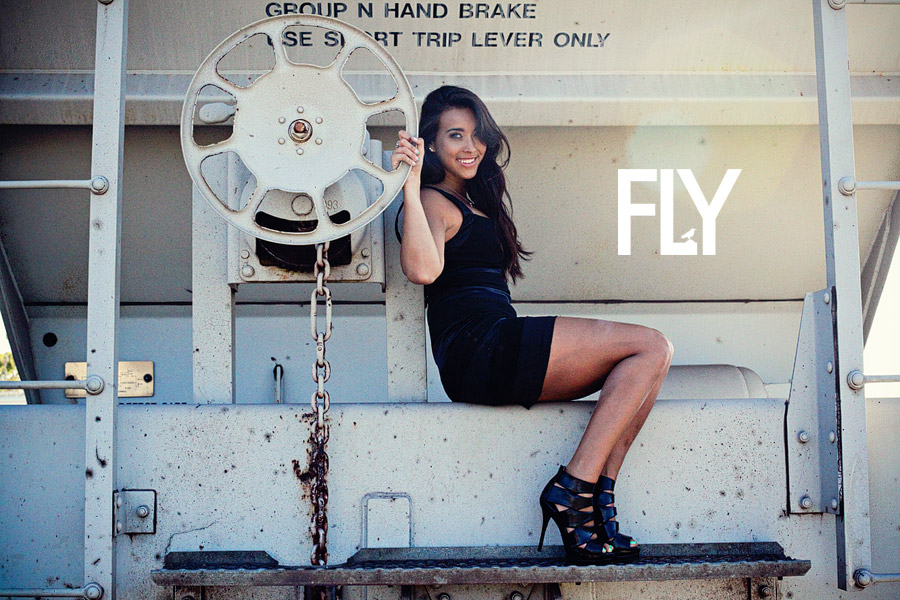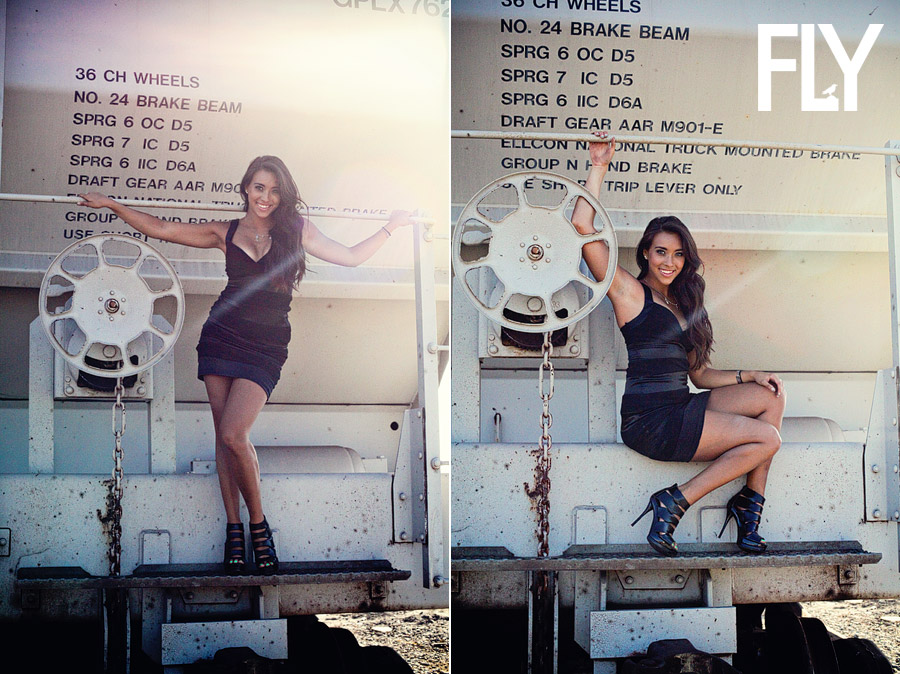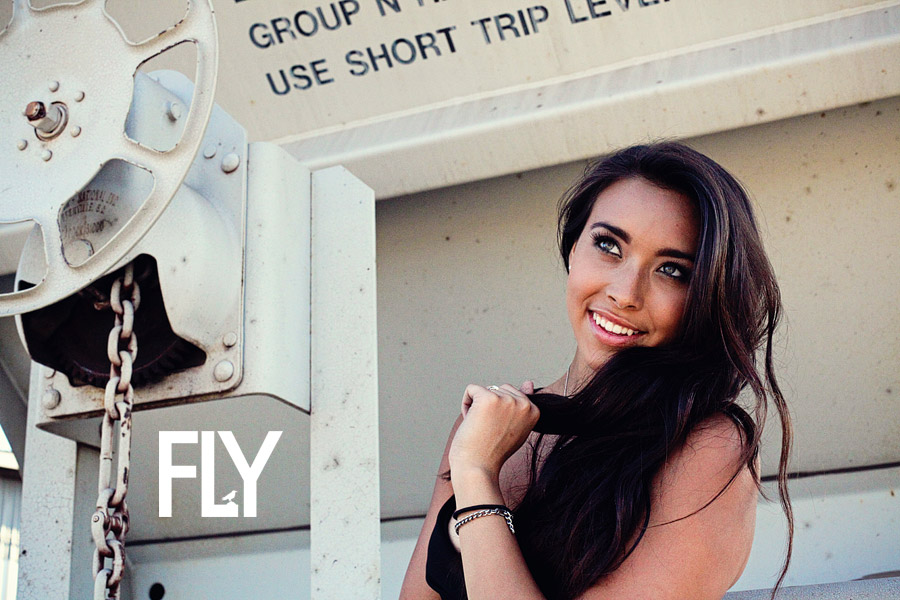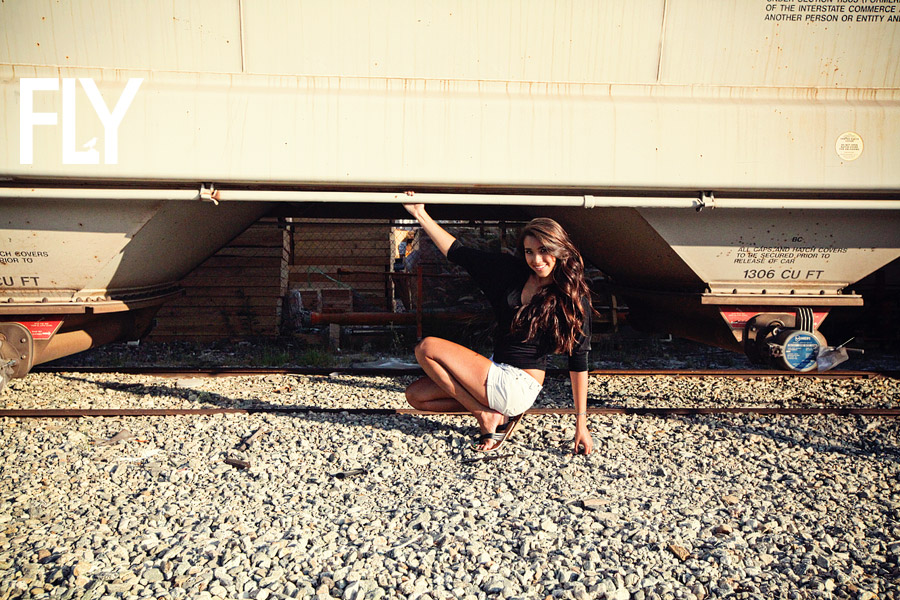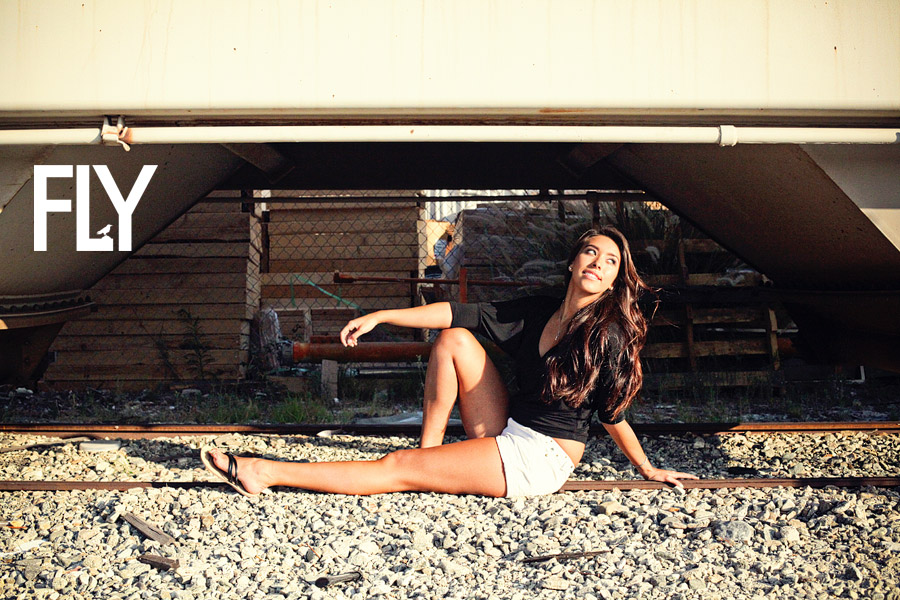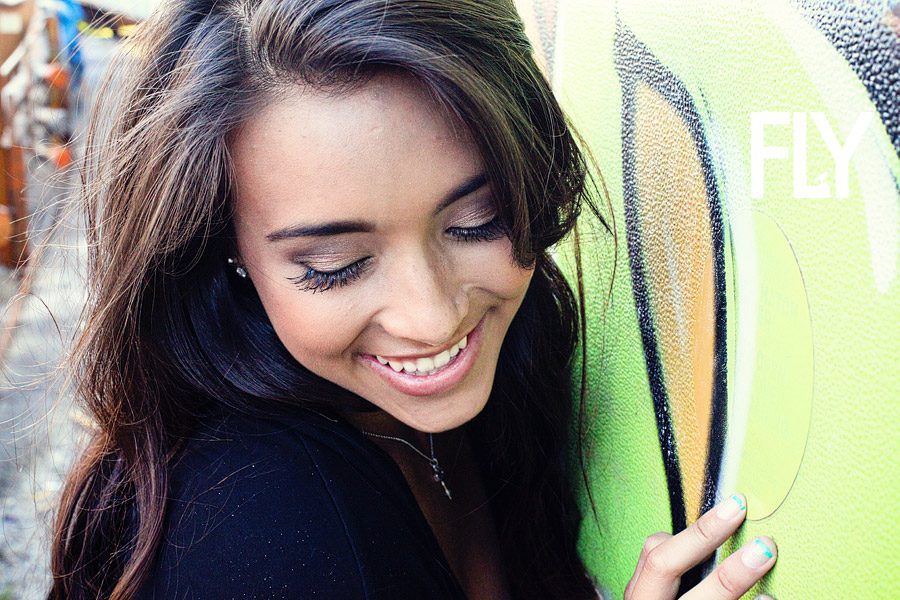 Finally, as the light was starting to fade, we adventured over to this fantastic parking lot of a plastic manufacturer. It was completely fantastic- all of the textures and rustic gritty backdrops we were able to use. Lita got so dirty in her white shorts, and I was a complete mess myself! I must say, laying down in the middle of the parking lot is commitment people. Commitment. From both her and I. But, that's how I roll. And it absolutely worth it, although I did find gravel in some very suspect locations later in the evening. These was my favorite of the night….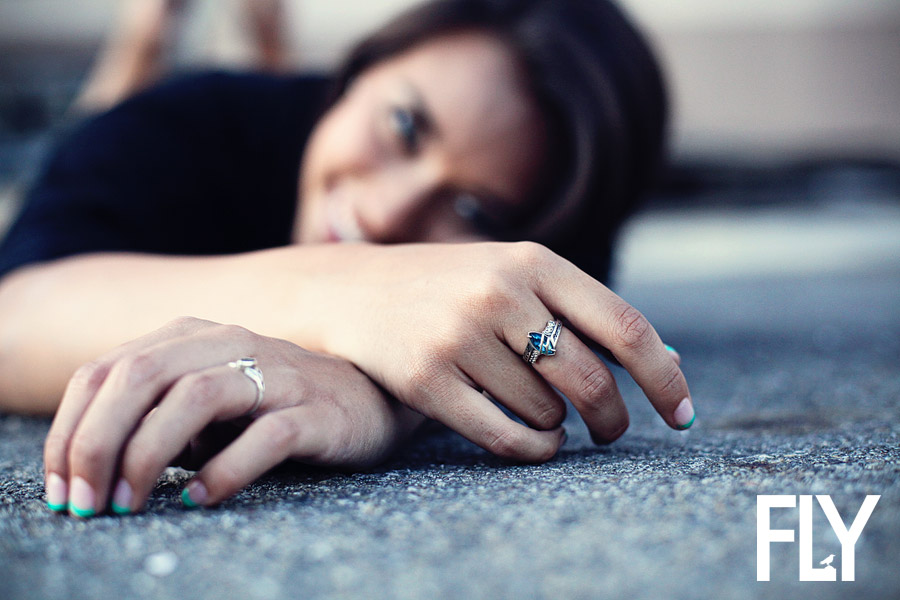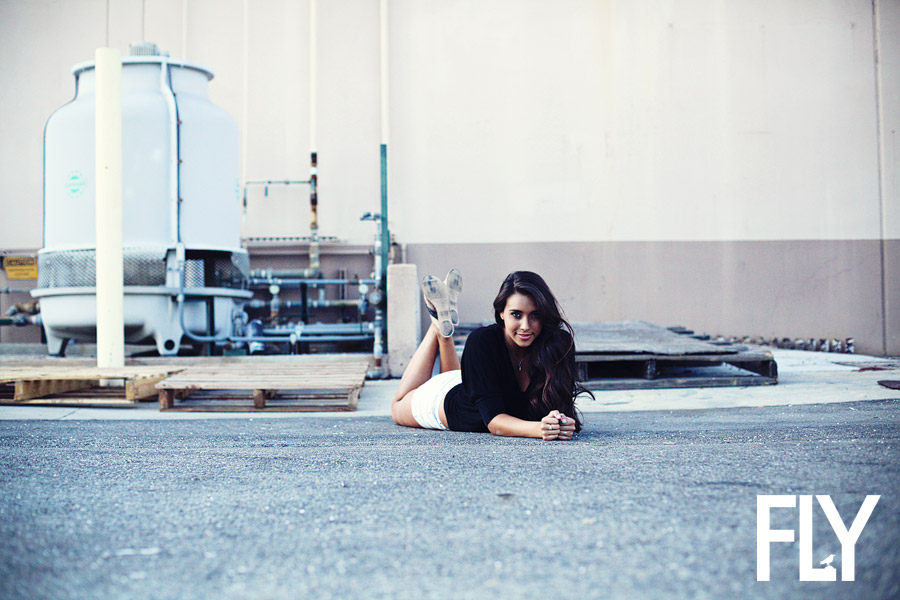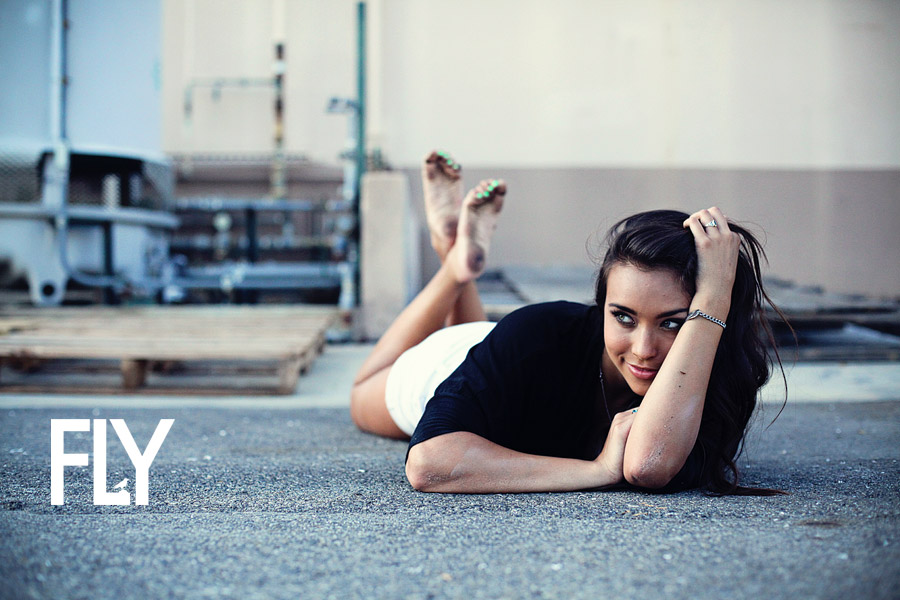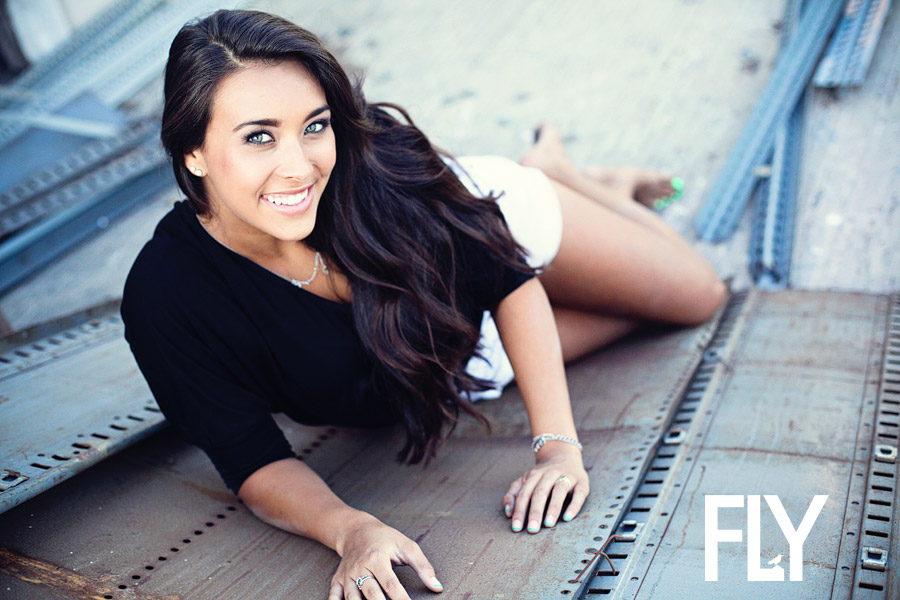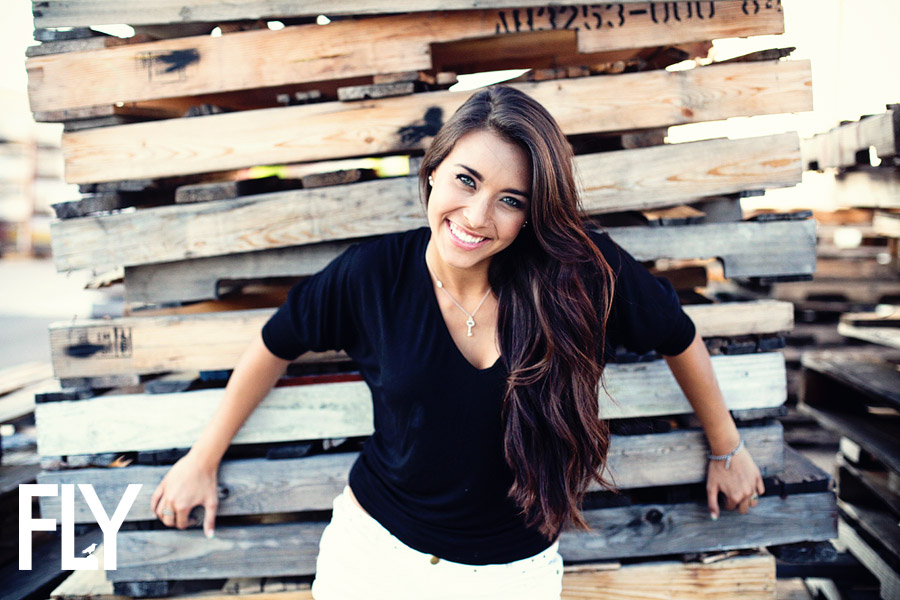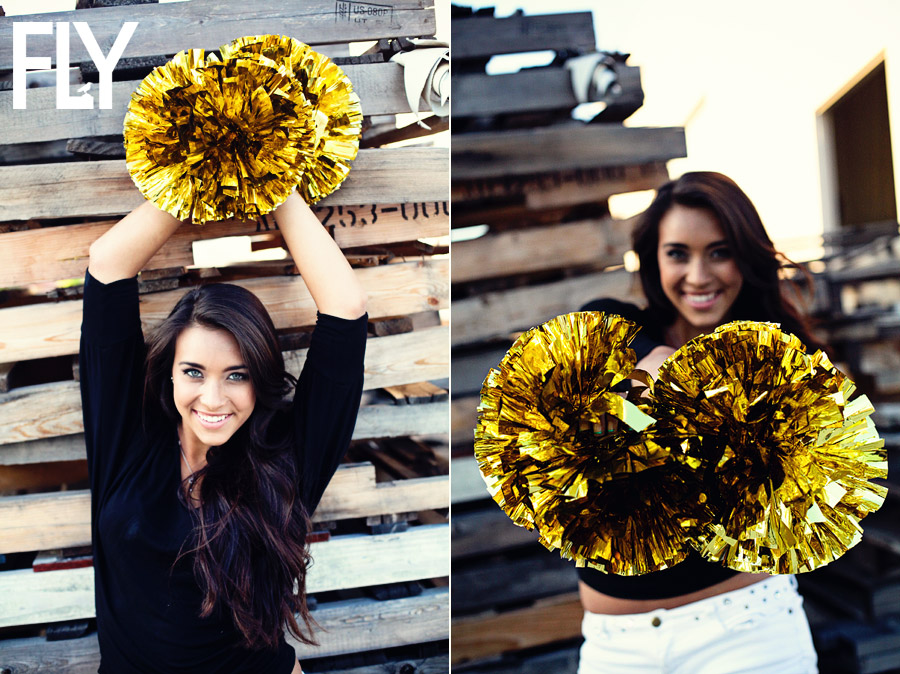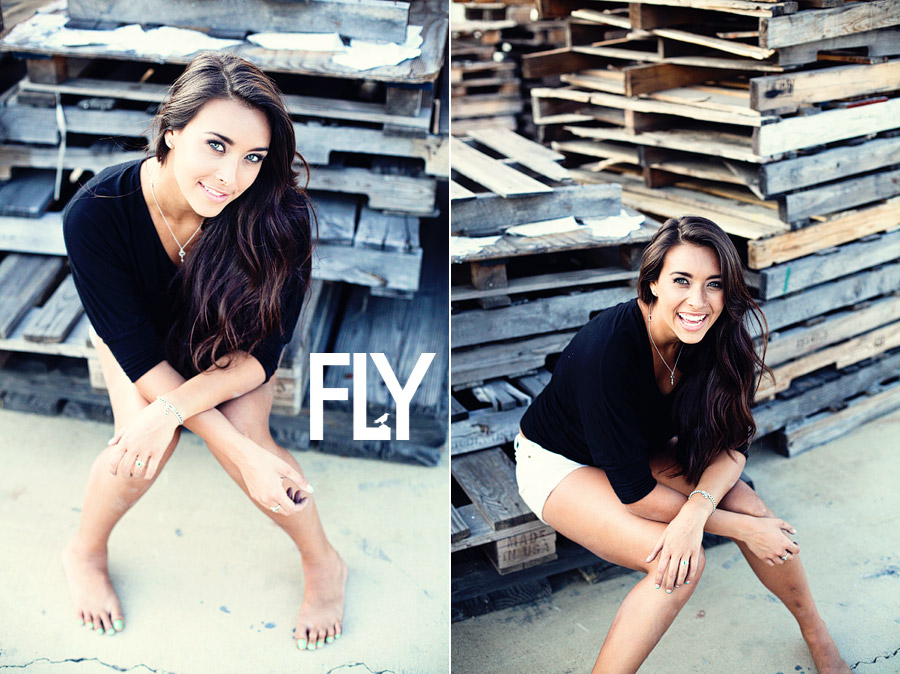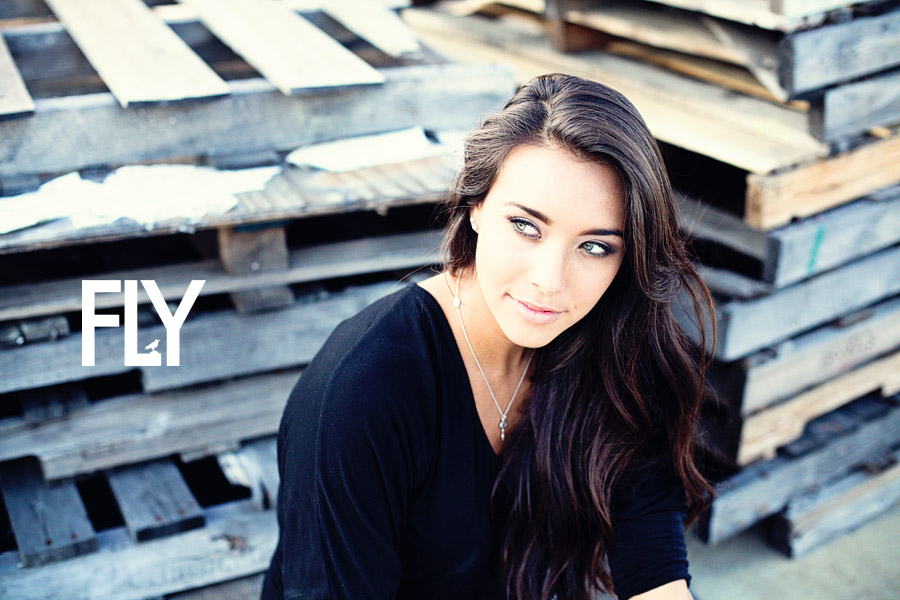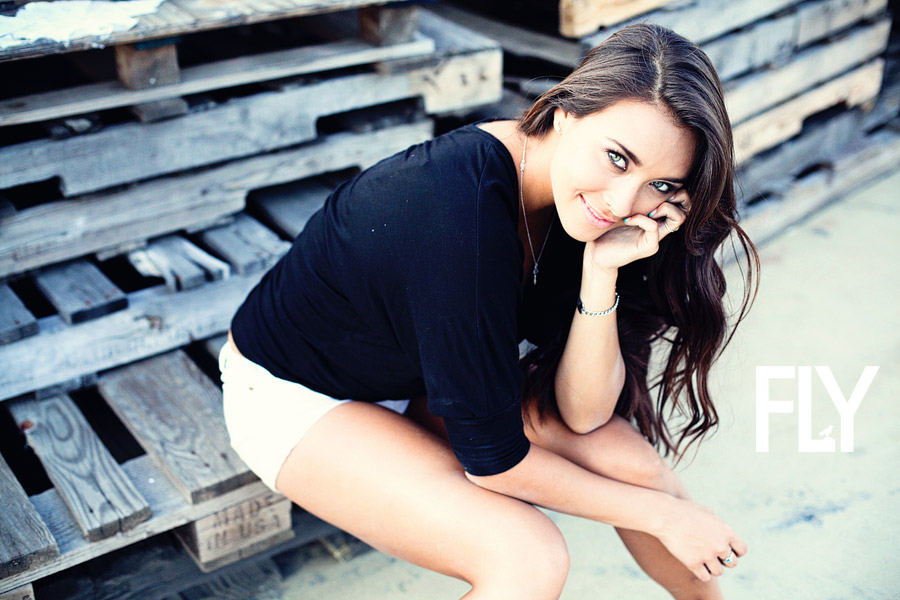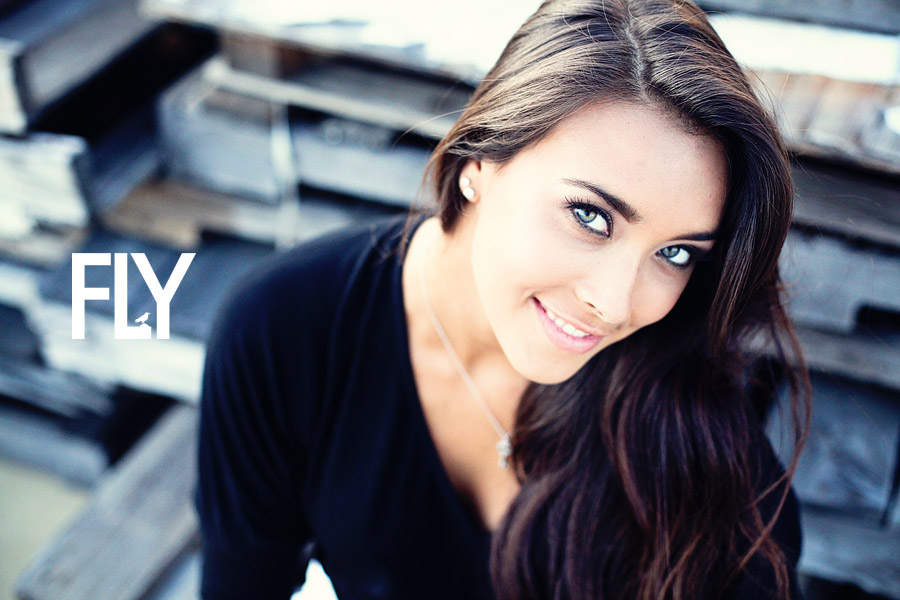 Lita, my love, thank you for being so willing to try anything, and so open to explore and get crazy dirty, and play with light, and position, and such. It was such a joy hanging with you and getting to capture your laugh and funniness and ridiculous beauty. Every blessing as you begin your Senior year and graduate in 2012! Blessings!