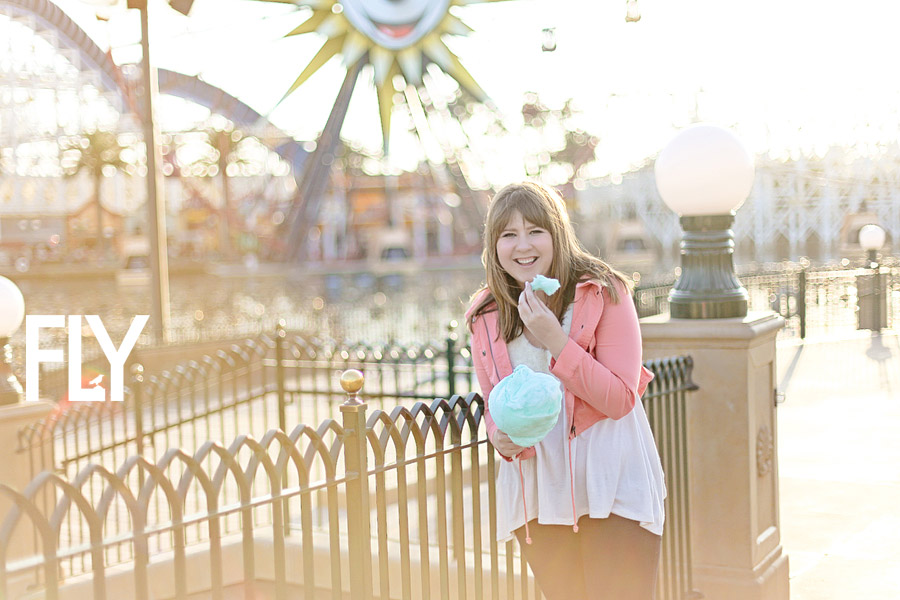 Kathleen is just the cutest thing. Sitting in my living room for our consultation, Kathleen, her incredibly sweet mother Michelle, and I discussed her hobbies and likes and things that inspire her. I was able to discover this amazing young woman's love for her French Horn, which by the way is probably the coolest instrument ever! A Harry Potter fan, a huge huge Disneyland lover, and an alt. rock listener, Kathleen is cool and easy going. Super low tech. and chill, which is so much fun. I knew our shoot would be really light and fun and free- so when I picked Kathleen up from Bree's, it was absolutely wonderful to see this natural beauty all glammed up and excited for our day. And of course.. willing to play around and experiment! Awesome! Bonus!
I designed a photo experience for Kathleen that included photoshoots in several locations in Orange, Yorba Linda, and Anaheim, and ended our day at….bum-da-da-dum.. Disney's California Adventure!! I've never felt like Disneyland would be a great photo-shoot location, but after discussing Kathleen's interests, and her love of the mouse, it just seemed fitting. And then I did some research and discover all sorts of gorgeous inspirational photos, and the shoot began to emerge in my mind. Where I would take her, and so on. We snagged a close parking spot (that NEVER happens), and made our way through the maze of people and into CDA, stopping only for Cotton Candy.
What a fun photo-shoot! It was such a joy to get to know this cool french horn playing Senior, and to design something for her. We had such a blast talking about high school, and Kathleen's super wonderful boyfriend, and all of the amazing things they have done together. I wish you every blessing Kathleen, as you graduate and move on to college. Such an exciting time!!Thank you so much for the privilege of photographing you.